Manage
everything

everywhere with a no-code app.

We are Hoicko, a no-code |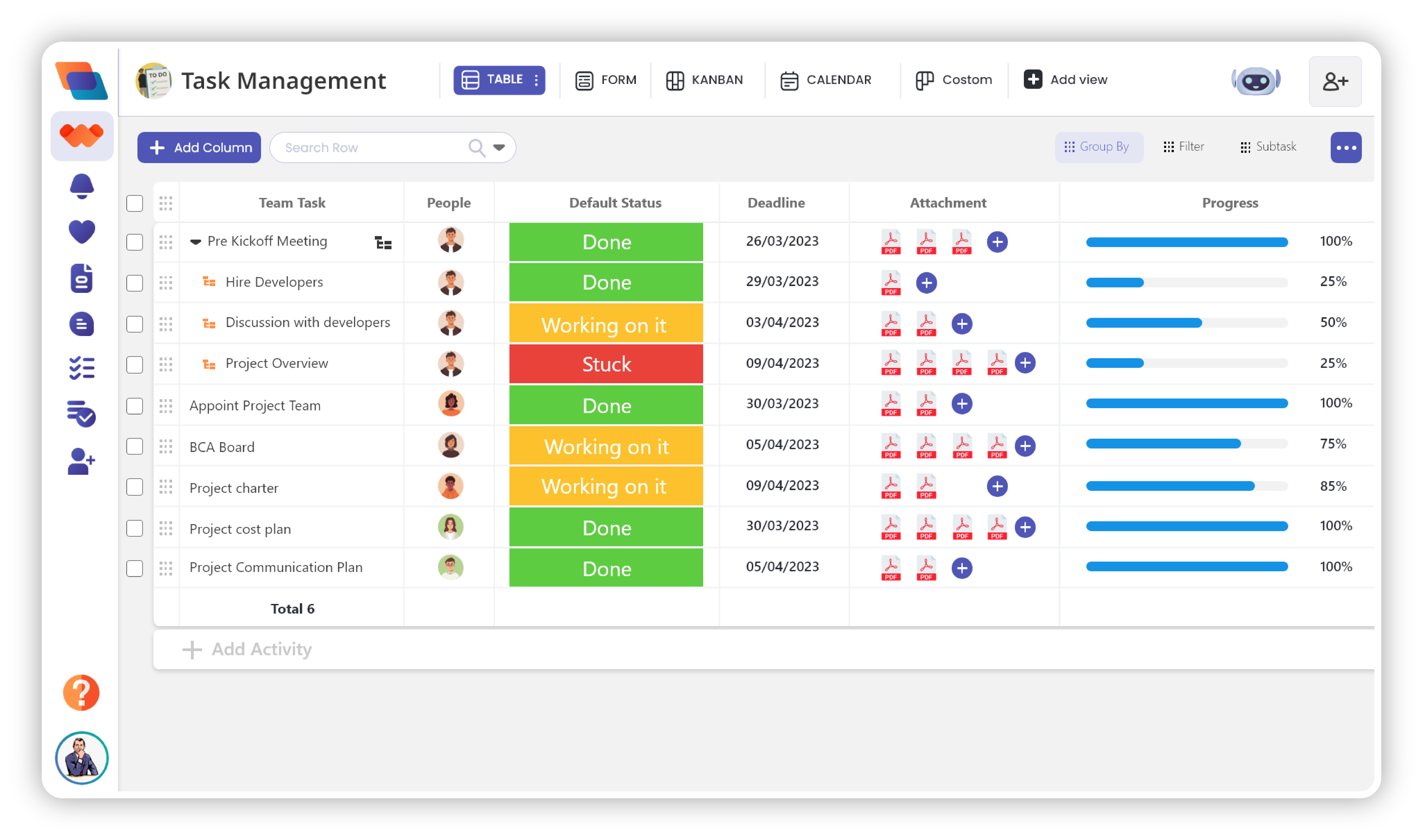 Manage Teams
Task Manager
No coding app
Seamless SAP integration
Time and cost savings
Customizable templates
Why choose us
Key Features
File Backup
Able to track progress on work, update status, prioritize tasks, and create a planning timeline.
Pre-built templates and drag-and-drop features
Making it simple to customize your app to suit your specific needs.
User-friendly interface with a dedicated account manager
Our platform is easy to use and requires minimal training with personal assistance 24/7.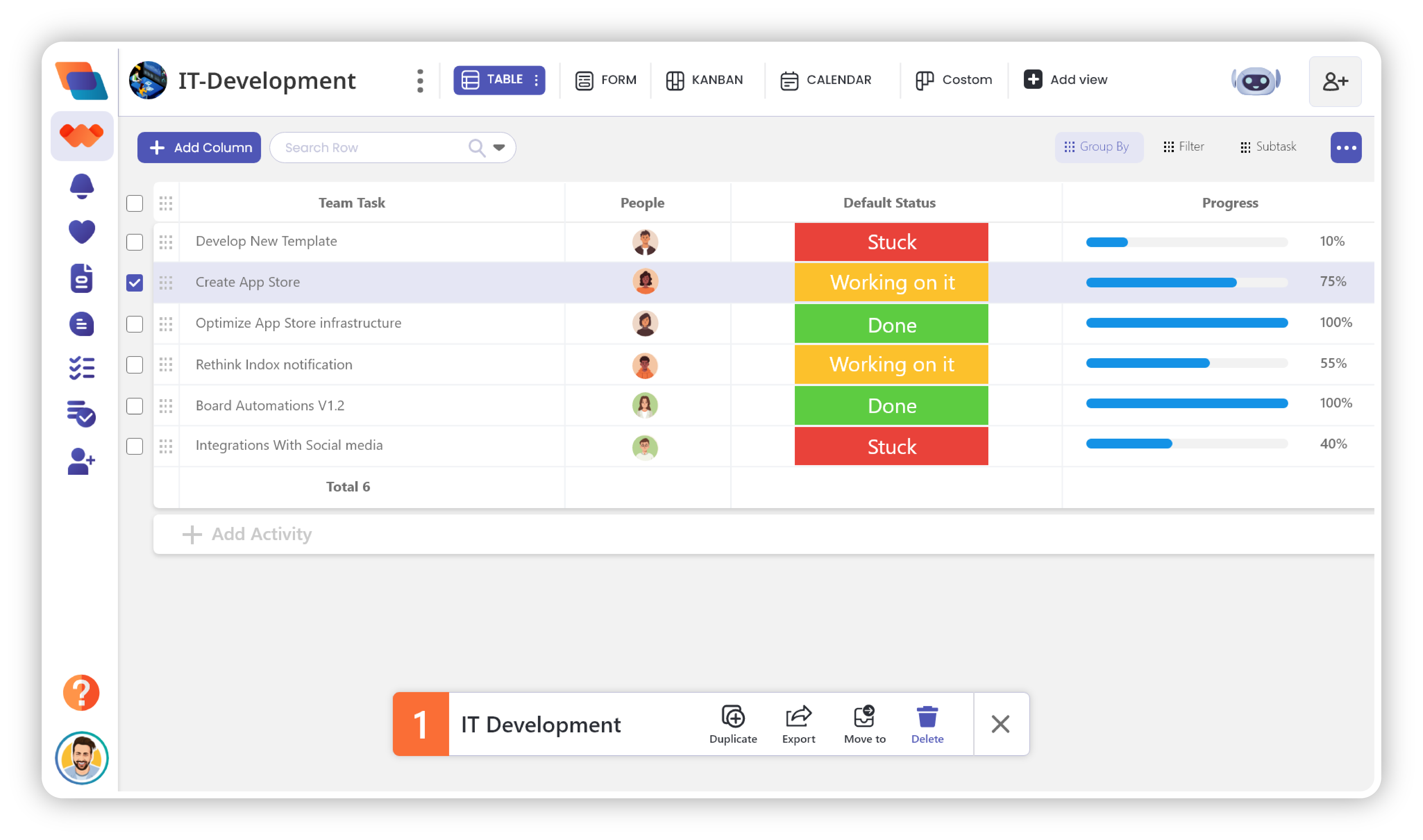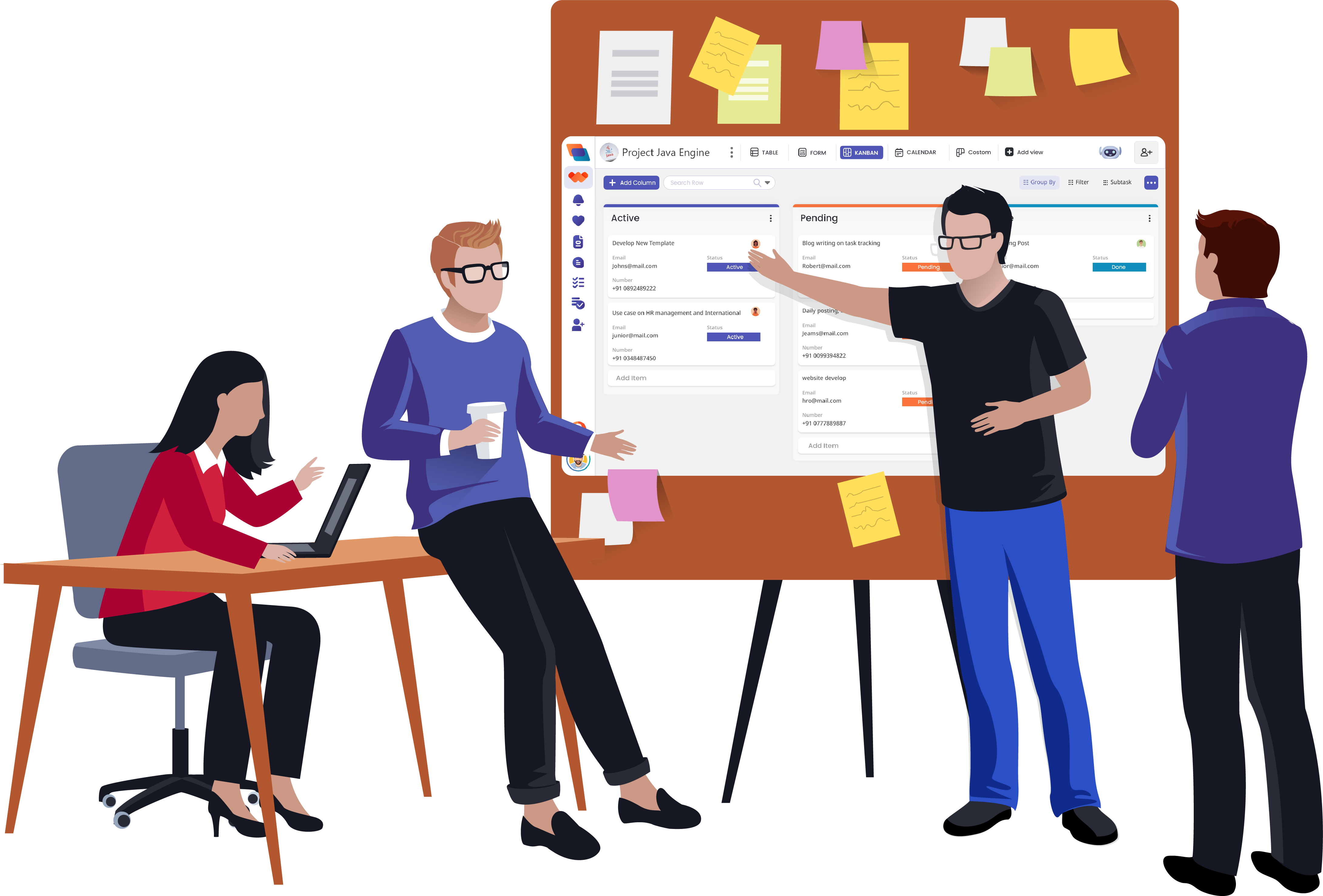 The awesome
Team Management Tool in India

for your business dream
All your Tasks Managed under a roof

Access Control on your Task and Projects easier than ever

End-to End Project Management tool

Flexible to create customized workflow system
Schedule a Demo Today!
Get a free
Demo of Hoicko

- a no-code app platform.

Change your way of working ! Schedule a Live Demo with one of our specialist, at your convince. We can learn about your requirements, answer your questions and review that can help you and Your organization.

Please click on the below button for schedule a Free Demo with the world #1 Team Management solution
Get all of our
updates directly
to your inbox.
Subscribe now to Our Newsletter
Create your account and start trading today
Work on the go with hoicko app
Manage projects, organize tasks and build team collaboration-all in one place.
Our
Happy

Customers
my branding company
i m chirag sharma and i use hoicko for my HR Activity so helpful for me For Compliance .
Shakti Singh
Hoicko is an excellent tool to manage projects and improve productivity. Its workflow is amazing, creates a hierarchy, and helps to monitor a defined sequence of the task.
Bhavesh Gulrajani
The automation feature is the best in HOICKO because It gives me time to time updates regarding my uncompleted task.Its workflow is amazing and helps to monitor tasks.
Sankalp chandalia
Hoicko is an excellent tool to manage projects and improve productivity. No more excel no more spreadsheet and Its workflow is amazing, creates a hierarchy, and helps to monitor a defined sequence of the task.
Jagdish chandra Vyas
Lots of templates feature in the HOICKO app. You can choose templates based on your industry like HR, Accounts, etc
Arvinder singh sisodiya
Easy to use and understand the app or better and useful for new companies which are growing and want to start over startup.
Mukesh Tiwari
Good UI and User-friendly features, All have to try once for personal use.
Choose Best
Team Management

tool
100% No-code app platform
What Hoicko.com used for?
Why team choose hoicko.com?
What is Hoicko.com?
Hoicko.com is a no-code app platform that allows individuals and businesses to easily create, customize, and manage the data management application without requiring any coding knowledge. It offers a user-friendly interface with drag-and-drop functionality, allowing users to customize the web and mobile applications with ease.

Hoicko.com offers a wide range of pre-built templates and modules, including CRM, project management, inventory management, employee management, and more. These modules can be customized and integrated into existing workflows, making it easy to automate and streamline business operations.

Users can also create their own custom modules and workflows, enabling them to tailor the platform to their specific business needs. Hoicko.com also provides a centralized database for storing and managing data, as well as robust reporting and analytics tools for gaining insights into business performance.

Overall, Hoicko.com is a powerful and flexible platform that enables businesses and individuals to easily customize and manage their data with the application without needing any coding expertise.
To manage, grow, and organize your business,
download Hoicko.com today
Is a no-code app platform where you can manage your data, projects, and everything from anywhere. Allows potential teams to execute projects, represent the task in a graphical way.
© 2022 Hoicko Technologies Pvt. Ltd. All rights reserved.